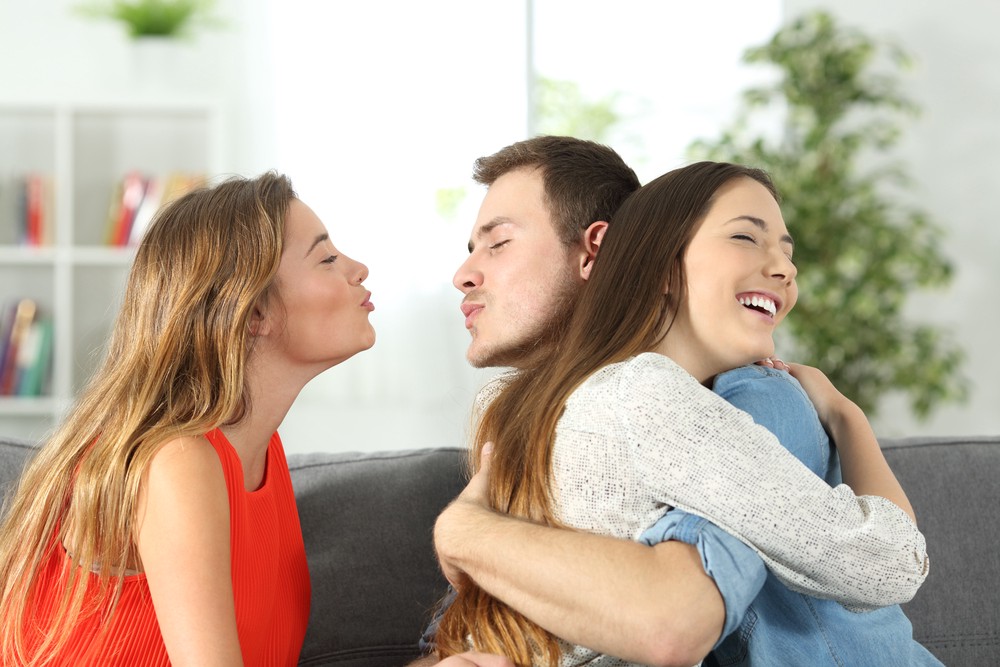 Did you just get married, only to find out that you have been enchanted by a third person? Yes, it is absolutely normal for every human being to experience love with someone else after marriage. Some people find their love within a snap of their fingers, while others take years to figure out who they love. Even, some of us do not even know if we are in love with someone until a special moment makes us feel so. If you are married and think that you have been wooed by that handsome boy down the road on a rainy day or the high-pony tail girl whom you stumbled across in the mall, you need not worry.
Often, it happens that strangers we cross down the street seem more appealing than our better half back home. It happens due to various reasons which may not stick into your head in one go. It is therefore essential that you know how to manage those feelings in an optimistic and pragmatic manner, rather than being carried away by those emotions too much. Yes, it is theoretically possible that you indulge in multiple relationships, however, you would not want to turn it into reality. For, it will disappoint either of the two and cause a permanent indentation in the relationship with your partner.
Technically, it is never wrong to admire someone even after you have married, or for that matter at any particular age. However, you must not make giant strides or read too much into this stuff. Yes, you like the third person a lot and want to spend more time with them, but have you ever wondered why you tend to incline away from your partner? The most common reason is that you are looking for voids to fill in your life that your better half is unable to fill, or you simply think that they cannot. It is a human habit to think that the grass is greener on the other side. This is certainly not the sane option to choose in such times.
It might occur that you are bored by your partner and want some kind of spark in your relationship. But, instead of trying new things with your partner or heading out for a vacation, people tend to choose a third person so that they can feel some spice in their lives. It is wrong to celebrate love with someone else after marriage because you are breaking the trust of your partner, and if the third person comes to know, he/she will leave you too. This is because they think you will leave them one fine day for a fourth person.
Hence, if there are any evident indentations in your relationship, you better discuss them with your partner before you make this imbecile move to love with someone else after marriage. You must be aware of all the possible consequences of expressing your love for a third person while you are in a relationship already. Close the lid of those feelings and instead try to divert them towards your partner. Who knows, you might even have a happier relationship once you divert such attention and affection towards them. Yes, it often occurs that there is little control over this, but sanity should prevail in your head and heart. Instability will creep in and you will start regretting your decisions. Yes, there are people who get away with this and enjoy this time period for a while, but they realise their mistake once something unfortunate occurs.
Hence, you must tread with caution while you fall in love with a third person. You ought to control and channel those feelings.