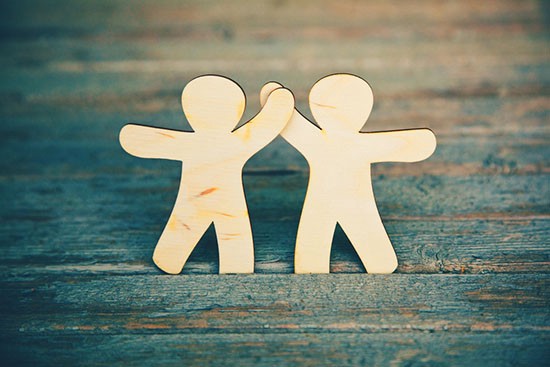 Dear friend, I am dearly missing you a lot. It has been quite a while since we met, or barely texted each other. Our daily meets have been replaced by birthday wishes. It has turned into a formality for us. It feels so melancholic and nostalgic while writing this confession for my long lost friend Sid. My nick name is Tiffin box and if my friend reads this, he will know me.
On a daily basis, we used to share our lunch in school, make a mockery of our teachers, bunk classes together and had good fun in each other's company. As we grew into adults and our streams, colleges and cities changed, the hue has turned grey and black. All our nefarious days have been long-lost. Now, what remains is a mere call or two in the whole year. I wish how we had a time machine to relive all those moments of fun and mirth we spent together while in school. On the last day of school, we both suppressed our melancholy only to comfort each other. It went down in a spiral thereafter.
I would often miss your calls, making you furious till date, Also, my uncanny habit of cutting calls or putting my phone on silent mode is responsible. How I wish I could blabber all of this to you without any hesitation or much fuss. It all seems so easy, isn't it? However, I know the kind of shit we as adults deal with on a routine basis. It makes me ruminate how I can avoid these kinds of apparently 'small' talks. However, I wanted to blabber at least once. It is not like we are not on talking terms or stuff. It is just that we tend to stay in contact only in the most sorrow of times, or on special days. It hurts me so much how I could have picked up all of those calls of yours and made you feel like you are still my best friend. Possible to meet again my long lost friend?
Often, I scroll through your feed and chuckle seeing you enjoy with your newly found college mates. I feel so happy for you, pal! However, it ails me how I let our friendship and camaraderie slip into an infinitude of ignorance. As of now, I hesitate talking about stuff that we would normally blabber all day at school. How about the imbecility of our favourite pal, Karan? Or all the innocence of our fun we cherish a lot? It has vanished with a snap. There is nothing like our camaraderie and no one can still replace you my mate!
It is just that it is on different trajectories altogether now. It seems that someone had their evil eyes casted on our friendship. I often laugh alone at all our notorious acts in school. I would narrate those incidents to my children too. How I wish we could do that together and watch our kids become the best of friends in future! I feel the blues very often, however other commitments in life make me occupied and divert some of the attention from this. Make no mistake mate, I am always there for you even in the best and worst of times.
Sincerely, I want to rewind all of these sweet memories which we have inculcated in our minds. How I wish our hearts would treasure these and yearn for more! It has been 2 years since I have seen you now. I am eagerly waiting for you to come to our country so that we can hang out and have hours of mirth and laughter reminiscing all of these memories. Please come back soon bestie! I have a special place for you in my heart! Miss you, long lost friend!