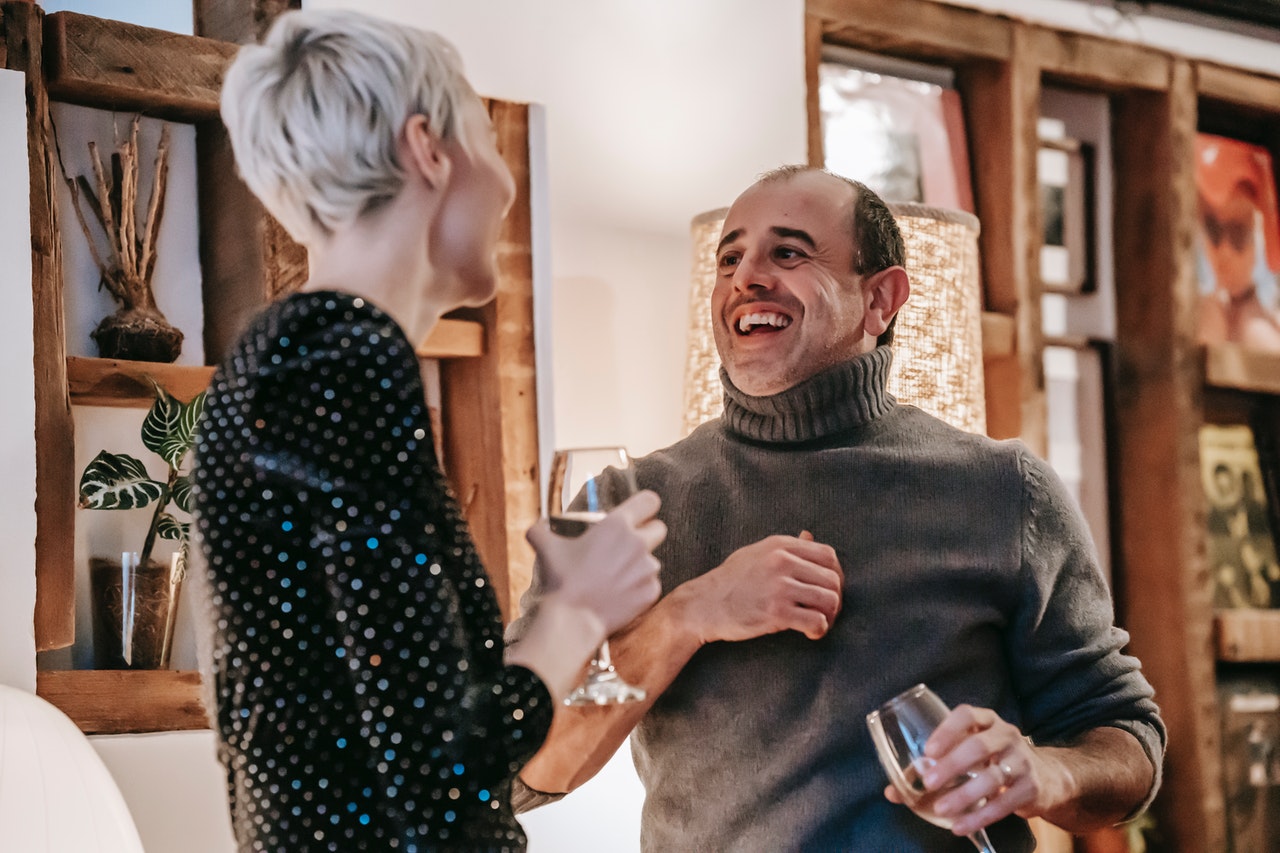 Middle aged dating as a man can be overwhelming. You must be cautious, mature, have realistic expectations and not appear desperate. Yes, we know it can be tough. So, we have brought for you a few dating tips for mature men in their 40's. Check them out.
Make sure you are ready to date
Ask yourself if you are really ready to date. It is possible that by 40 you must have been through quite a few ups and downs in your love life as well. So, you need to be sure you want to be out in the dating state again before you approach someone and waste their time, only to decide that you're not ready for this yet.
Identify your deal breakers
Identify your deal breakers and be clear about them. If you do not want to date someone with kids, let them know right at the beginning so there is no further hope from their side. Some common deal breakers at 40 can be wanting partners with no kids, or those who are not divorced, or even those who aren't financially and emotionally stable enough. It could be anything, but you need to know it before you approach a woman.
Get over your 'type'
Here's another one of our dating tips for mature men. You must have had a 'type' for your previous girlfriends and/or wives, but you need to keep your type aside now. This is the time to be more open. There could be so many beautiful women out there who might not perfectly fit your mold but are diamonds in the making. Be open to considering them as well. You never know who you could find if only you widen your horizon a little.
Know your expectations and be clear about them
For dating in 40's, it is a basic assumption that you should know what you you're looking for. Know your expectations before you put yourself out in the dating market. It helps to communicate what you're looking for right at the beginning to avoid any confusion or disappointment later on.
Act your age
Accept and act your age. You might come across some really hot and pretty young girls on dating sites, but if you start dressing and acting like a 20-year-old, it's honestly not going to look very appealing. Instead, groom yourself in the bets way possible and let your maturity and experience of all the previous dating years be seen through your behavior. That will create a much better and stronger impression.
Join dating sites and specify your right age
Your best chance to find a partner to date is to join dating sites. There are many dating sites available specially for people above 40s. You could either register on those or just a regular one where you can specify your age and get women who match your age. You can also try sugar daddy dating in Canada if you want to date a young woman who is charming and is willing to spend time with a mature man.
Don't just settle
Remember that it is totally normal to look for love, for a partner in your 40's. Don't let anyone judge you for that. At the same time, you need not settle assuming its too late to find a good partner now. You never know when the right one will walk by. Keep your standards reasonable and expectations realistic.
Be open to different family set-ups
Be open to considering women with different family setups. You might or might not get single women. There could be divorced ones, co-parents, single mothers, widows, etc. Keep an open mind to understand the person and not focus on their family set-up. At the same time, if either of those conditions are a deal-breaker for you, clarify it right at the beginning and move on to find your perfect match.
To sum it up,
If you're wondering should men date again in 40's, the answer is a big YES. There's no right age to start looking for a partner and its never too late to hope to find love. Try your best, keep looking and we're sure the right woman will come by in no time.