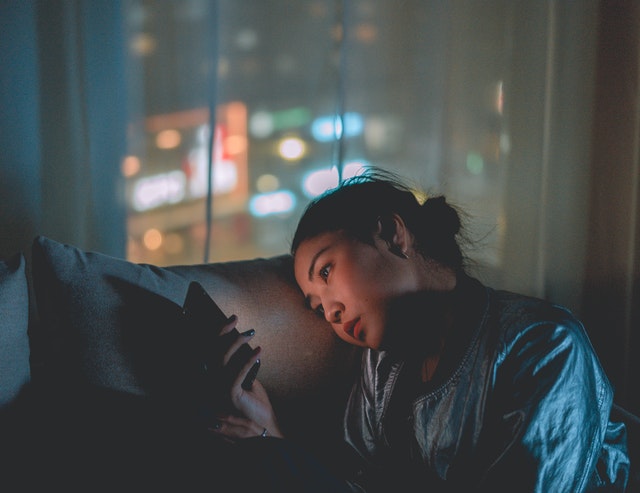 Heartbreaks are real. The pain you feel when your heart breaks is real. The trauma and stress that you go through after heartbreak is real. But, the fact that you will cope up this heartbreak someday real soon is also true and real. The fact that no heart break can damage you so bad that you can't live again is real. All you have to do is to let this feeling go far away from you and accept what happened. To overcome the broken feelings or to move on is not easy but is not impossible too. We will guide you how to cope up after a heartbreak and those tips actually work.
Heartbreaks can actually take you towards depression, so it is very important to overcome it before it kills you from inside. You need something that helps you move on from that feeling, that situation and that person. Everyone tries hard to overcome their breakup but very few actually manage to. However, there are certain things that you can do to avoid feeling lost.
Here are five ways to cope up after a heart break:
Accept and let go
The most important thing to do after a breakup is to accept what happened.  Accept the decision, the situation and understand it properly. Give a moment and allow yourself to feel the emotions. Realize the reasons to let go and understand why it was a necessary option.  Cry out loud and then don't let your emotions carry you back to that road again. Accept it and let it go.  Face your heartbreak with strength and have patience to keep yourself calm.
Surround yourself with love
Talk to friends, family and people you are comfortable around. Surround yourself with all the positive vibes and positive people. Try moving on from your past, from your heartbreak and try to live your life happily. Appreciate the people who love you and care for you. Make 'Self Love' a priority and remind yourself your worth.
Develop new hobbies
Things that you love to do or you are passionate about can give you relief. Try working on your hobbies to keep yourself engaged and distracted. Develop new hobbies, read more and work more. Do things that can make your soul feel happy. Also, exercise to keep yourself healthy. Keep yourself busy in different activities so that you will not fall in an emotional turmoil of memories. Do things that catch your interest.
Explore new things
Explore new things around you. Try new activities like new cuisines, new restaurants, new garden, new places, new beaches or some new activity. Try every thing that can make you happy and give you peace. You can also choose to visit an orphanage or old age home. Try making your life adventurous instead of sitting in a corner and crying. Don't lose your heart and mind. Put efforts and try to overcome the breakup. Do things that make you feel good.
Avoid toxicity and negativity.
Distant yourself from everything that reminds you of your ex. Stop contacting your ex, delete every possible memory and get rid of every possible thing that reminds you of your breakup. Try not to think about your heartbreak. Stay away from negative things, negative people and toxic habits. Avoid addictions of toxic things like smoking and drinking because it can hinder your health and create problems for you more than a heartbreak.
Conclusion
Accepting the heartbreak is the first step of moving on. Then, make yourself busy and try to avoid thinking about your ex. Later, when you are ready, you can choose to hook up with someone. Do not jump in to another relationship quickly as it will slow down to cope up after a heartbreak.