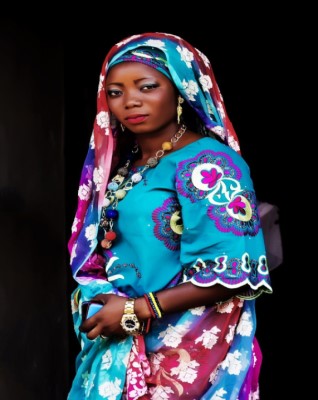 Women wear makeup for different reasons, but the most common one is to enhance their outer beauty. For girls with a dark skin tones, putting on makeup can be quite tricky since the brown skin tones tend to have more hyperpigmentation and dark circles. Here are a few makeup tips for women with dark skin tones to help you get that perfect look.
Dark skin tones are usually associated with dark colored hair. So the hair that grows on your face is more visible. Getting rid of the unwanted facial hair with the help of facial razors or facial waxing will help you get a more even skin tone.
Start your make up by moisturizing your skin using a strobing lotion. While shopping for a strobing lotion, try to opt for something with a peachy undertone or a gold undertone since they complement the dark skin tones very well. It gives you that gorgeous dusky glow.
For those of you who like to apply primer should choose a primer with a yellow tone in order to merge it well with your skin tone and reduces the white ashy look.
Women with a dark skin tend to have different tones on the face and neck which may not match. Therefore, you might need to apply different shades of foundation in order to match your skin tone. Choose a foundation that matches your natural skin tone and evens out the discolorations. Foundations with an orange or red undertone are most likely to match your skin color. When you apply two shades of foundations, apply a lighter shade in the center of your face and a darker shade matching your skin tone on the peripheral areas and blend it well. This will brighten up your face.
If you have dark circles that cannot be covered with foundation then using a full coverage concealer with orange and peachy undertones is your best bet. Apply the concealer under the eyes, at the tip of your eyebrows and along your cheekbones and blend it well to lighten those areas. You can omit putting the concealer on your eyelids since the dark tone of the eyelid gives a smoky eye look. For those who do not want that look can go ahead and apply concealer on the eyelids too.
Avoid using highlighters with a pink or neutral undertone and opt for highlighters with a yellow undertone since that will not just match your skin color but will highlight your facial features without making it look white, patchy extremely obvious.
Applying a bronzer creates the illusion of shadows on your face which highlights your cheeks, jaws and nose and makes your face look fresh and sun kissed. To neatly contour your face, use a bronzer which is two shades deeper than your normal skin tone and apply it with a sculpting brush in the form of a C running along your temple, slightly underneath your cheekbones and along your jawline. Brush a bit of the bronzer on your forehead, nose and chin for a refined look.
After doing the base make up, you can do up your eyes by applying a neat eyeliner with an optimal amount of mascara. When it comes to eye shadows you can opt of lighter colors like browns and grays for a day time look and brighter colors like purple, burgundy and copper for an evening engagement.
Wear blush in the shade on dark peach, wine bronze to add a hint of color to your cheeks. Match it with a good lipstick which emphasize your lips and complement your skin tone. Use lipstick with good pigmentation which effectively covers the dark spots on the lips. Lipstick shades with warm undertones like coffee brown, berry and maroon look stunning on brown women.
Dark skin tones are beautiful and look absolutely stunning with a warm toned makeup blended seamlessly. These makeup tips for women with dark skin tones will help you achieve that gorgeous goddess look and make you feel confident and comfortable in your own skin.