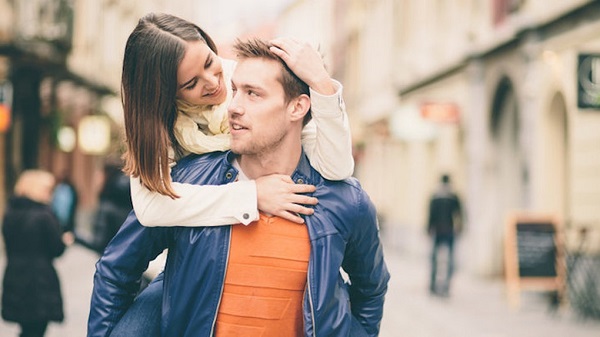 If you have just started dating, showing how naughty you can be is a tricky business. A thousand questions swarm your mind. Will she like it? What if she doesn't? Well, you can subtly let a woman know your naughty side without freaking her out. Here's how you can do it.
Staging
You don't always have to be vocal about what's on your mind. If you have become comfortable with each other and have had sex already, you can use some staging techniques to show her your naughty side. You have to be creative for this one. For example, you can go rose petals and candles in the bedroom or you can be cooking naked just to let her know what you have in mind for her. Her mind will keep wondering about how you are going to do to her.
Take Control
Be bossy and take control in the bedroom to show naughty love to a woman. However, you have to first find out if she likes being dominated and controlled in bed or not or it can backfire at you. Some women find it extremely sexy. But make sure you don't keep controlling her all the time. She might like it in bed but not anytime outside it.
Tease Her
Take everything slowly in your bedroom. Don't act obviously. Draw things on her erogenous parts and explore them. Tease her around her ears, inner thighs and wherever she is most sensitive to touch. Don't touch her. Make her beg you to do things to her. Take her to the apex but don't give her the release until she begs you and then after a few seconds, give her what she wants. You can tease her outside your bedroom as well. You just have to get creative.
Talk Dirty
Couples aren't usually very vocal about things during their bedroom time. Well, you should be. It can be incredibly sexy. Put on your sexy sensuous voice and tell her how badly you want her or what you want to do to her. It will let a woman know your naughty side. This is one of the safest ways to reveal how naughty you can get without upsetting her.
Take it Outside Your Bedroom
All the action doesn't have to be in your bedroom. A house has so many places you can use. Like take her by surprise on the kitchen counter while she is cooking, join her in the shower or a late-night hot movie on the couch could be adventurous as well. If you both are even more adventurous, you can show naughty love to a woman even in public places.
Role-Playing
This is a classic way to let a woman know your naughty side. Choose the right role like a naughty boss or a shy chef with a naughty mistress and add a little naughty factor to your role. It can bring up the required naughtiness in the relationship.
Use of Toys
Couples find it a little kinky but adult toys are a good way to add a little naughtiness in your relationship. There are toys for both men and women. It adds to your pleasure. You can gift it to her even when it's not your birthday.
Whatever you do, ask her first. Even if you are surprising her with toys, ask her if she wants to try it or is comfortable with it. Make sure she is okay with what you have in mind for her. Your naughty side can damage your relationship if she is not in it with all her heart.